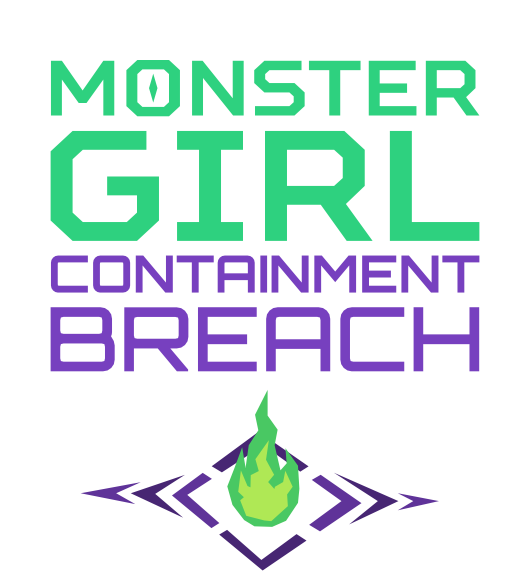 Monstergirl Containment Breach


Deep underground, a group of girls with monstrous features is being held captive. A power failure across this secret facility gives them a chance to break out of their containment cells, but this is only the first step of their abrupt escape.

Each player controls a Monstergirl. The goal is to climb from the Monster Ward all the way up to the surface, fighting your way out against the security forces of the facility. Good luck.

This game is a card-based "dungeon crawl" style boardgame. Each player is randomly dealt a set of Monster Cards that gives them unique powers, and carries around useful Items that they find during their ascent.

The players will visit a variety of Locations as they make their way up the levels of the facility, solving challenges and fighting the security staff that will ambush them in varying numbers along the way: Robots, Catgirls, and Robot Catgirls.

And at the end, freedom! If you can defeat the Warden, of course.


The attached PDF is a revised ruleset for a game jam prototype made back in January 2019, and it's still itself an unplayable proof of concept. There are currently no cards designed for the game, and will only be added in future content updates. The game is currently in development, and will remain that way for the foreseeable future.

Download
Download
Monstergirl Containment Breach - V03.pdf
299 kB